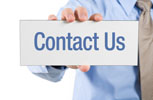 TCP EcoVations™ is proud to announce the new
16 Watt LED Dock Light Lights Lighting
NEW! 16 Watt LED Dock Light Docklight Dock-Light
50,000 Hours average rated life, 16 Watts, 100V-240V, 660 Focused Lumens

Easy Retrofit to Existing Dock Arms

Uniform Spot Exceeds IESNA
Recommended Light Levels –
Averages 6 FC at the back of a 53' trailer

Applications
* Shipping and receiving loading docks
* LED lighting is a great choice for rough service applications
*Machine stations such as stamping presses
* Inspection station lighting
* Rugged indoor and outdoor spot lighting
* Flag pole spot light

Description

* Naturally rugged LEDs within durable housing
* UL rated for wet locations (UL153)
* Available in safety yellow, black, or brown
* Available with either NEMA 5-15 or C14 plug styles

Benefits

- Very uniform spot with an average of 6 FC at back of 53 foot trailer.
(This exceeds IESNA Industry recommendation for loading docks).- Only 16 watts! Uses 82% less energy than 90 watt PAR38 halogen
-Long Life: 50,000 hours
- Easy retrofit to existing dockarms dock arms arm
• Smaller profile and only 4.5 lbs.

Specifications
Input Line Voltage: ....................................100 – 240 VAC
Input Line Frequency .......................... 60HZ
Lamp Life (Rated) ..................................50,000 hrs
Minimum Operating Temp ........................ -30ºC
Maximum Operating Temp ........................ 40ºC
UL/cUL Listed .................................... Yes
Power Factor......................................................... 0.9
Total Harmonic Distortion ................................................................................... TBD
Docklight & Dockarm Combo Package
Part# LDL16WSYCOMBO In Formation

$489.00 WEB SPECIAL

Included In Combo Package
1. LDL16WWSYO1 Standard 16W Docklight
2. LDA42 42" Dockarm with On/Off Switch
3. LDACC Docklight Mounting Accessories
All components are delivered together in one complete package.
LED 16 Watt Docklight Dock Ligh Lights Lighting
• 50,000 Hours average rated life, 16 Watts, 100V-240V, 660 Focused Lumens
WEB PRICING
| | | |
| --- | --- | --- |
| Item Number | Description | Web Price Each |
| LDL16WSY01 | Safety Yellow 16W dock light with 6' cord and IEC 60320 – C14 plug | $389.00 |
| LDL16WSY02 | Safety Yellow 16W dock-light with 6' cord and Nema 5-15 male plug | $389.00 |
| LDL16WBL01 | Black 16W docklight with 6' cord and Nema 5-15 male plug | $389.00 |
| LDL16WBR01 | Brown 16W dock light with 6' cord and Nema 5-15 male plug | $389.00 |
| LDL16WSYCOMBO | Dock-light and Dockarm Combo Package | $489.00 |
| | | |
led, 16, watt, watts, 16w, dock, light, lights, lighting, docklight, docklights, docklighting, dock-light, dock-lights, dock-lighting, flood, floodlight, dock, arm, arms, dockarm, dock-arm, spot, loading, docks, inspection, station, stations, flag, pole, poles, leds, wet, location, locations, easy, retrofit, retro-fit, retro, fit, dockarms, dock-arms, yellow, black, brown, color, colors, 42, inch, 42",
Manufacturer and/or distributor cannot guarantee performance because we are unable to control and ensure the proper use. Manufacturer and/or distributors warrant only that products substantially conform to the published specifications in effect at the time of sale and are substantially free of defects in material and workmanship. There are no warranties which extend beyond the description on the face hereof. Manufacturer and/or distributors expressly disclaim any and all other warranties, including any warranty of fitness for a particular purpose and/or warranty of merchantability which might otherwise be applicable. In the event of a manufacturing defect, buyer's remedy is strictly limited to refund of the purchase price or replacement. Buyer specifically acknowledges waiver of any claim against either manufacturer or any distributor regarding consequential or incidental damages to person or property, including without limitation damages for loss of use, lost time, loss of profits, lost income or other incidental or consequential damages. Manufacturer and/or distributor reserve the right to make specification and price changes without prior notice or subsequent obligation. Trademarks and Copyrights are the property of their respective owner[s]. Pictures may not represent actual products and are for general representational purposes.